We are super excited and thrilled that the term "Design Fiction" is being heard beyond the relatively small community of designers who have been practicing it over the last decade or so. More organizations and teams are now coming to us looking for a fresh and different approach to addressing their needs, concerns, fears, failures and ambitions that the old PowerPoint and Post-it Design Processes simply cannot handle.
This is encouraging for us as we believe the practice of Design Fiction has enormous potential.
We are also concerned — concerned for the many perspectives that present a misconstrued perspective on Design Fiction.
We appreciate the take on Design Fiction by IDEO in their Prototype the Future of Your Business With This 4-Step Design Exercise podcast. We're fans of their work and have many friends there, so this is encouraging for us as we believe the practice of Design Fiction has enormous potential.
However, IDEOs discussion and description do not embrace the sensibilities of the canonical Design Fiction treatise, "Design Fiction: A Short Essay on Design, Science, Fact and Fiction." We feel the need to add a few notes to rectify some of the most common confusion about Design Fiction.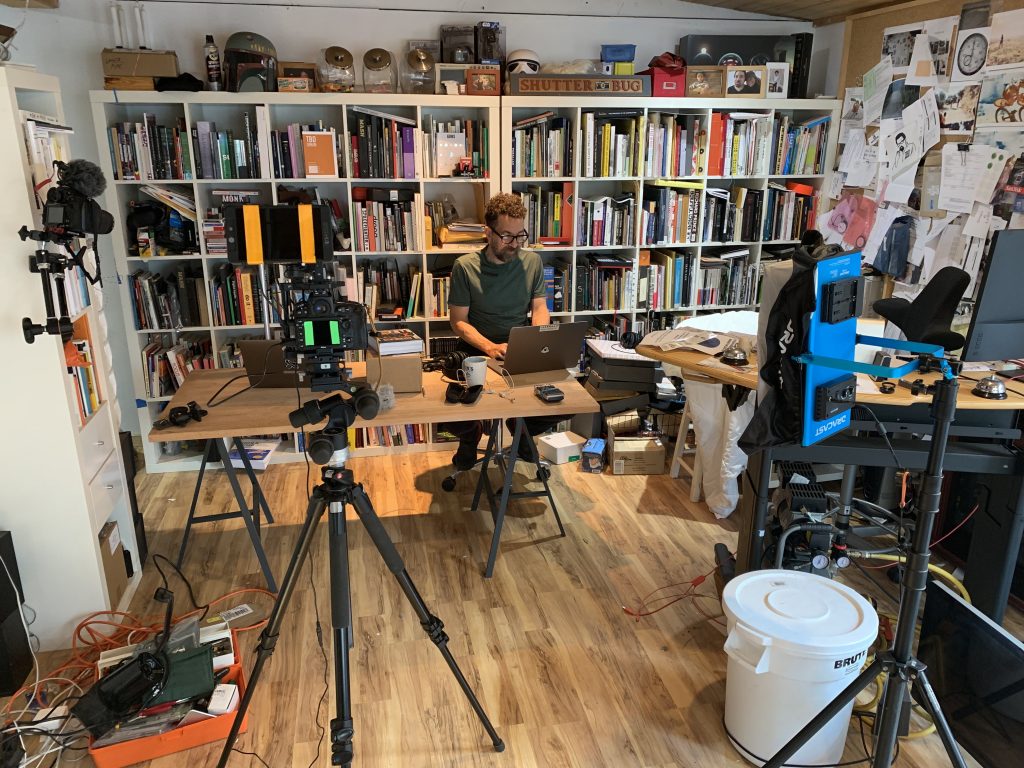 ---
Note #1: Design Fiction is about understanding implications of decision making. Design Fiction is like a design-based A/B test.
— Have an idea or a range of possible ideas?
Run it through the Design Fiction process to understand how these ideas might play themselves out. Design Fiction allows you to engage the implications of your ideas deeply by creating some possible/probable outcomes. In those engagements you are actually creating artifacts that exist in those possible/probable futures. The artifacts you create are things from the future. When you do Design Fiction, you are like some kind of time traveling anthropologist bringing back things you've found. When you create these artifacts, you are engaging the context of its existence — why does this exist? what kind of world surrounds it? who are the people and what are their goals and ambitions?
In this kind of Design Fiction process, the discussions with your team and other stakeholders are bound to yield new ideas. The primary activity though, is to work with your team and stakeholders to understand the implications of decision making. Implications come first. New ideas follow.
Yes, we know that organizations often want to be told the solution to their problems and Design Fiction can certainly help here, as just described. Design Fiction is about studying possible implications — not all of them 'preferred', but they are always pragmatic and aligned with reality — not reality distorted.
— How do we do this?
Through the Design Fiction process we create design-based tangible artifacts that represent those implications. Sometimes we refer to these artifacts as props, as if they were the objects from that future, brought back to today to be considered, discussed, mulled over, debated and reflected upon.
With Design Fiction so may get your 'new possibilities', but you will get something more valuable: a richer understanding of the results of your ideas, good, bad, normal. This ultimately better prepares you for what happens when your idea is in the world. It allows you to de-risk based on the unexpected outcomes (which always happen).
Design Fiction does something no other design process does — it analyzes the outcomes of decision making today, so you have a clearer perspective and understanding of your possible/probable futures.
---
Note #2: The Design Fiction process produces tangible future artifacts. It does not produce written stories about a future state. This is a common and understandable misconception, probably based on the fact that the word "Fiction" is in the name.
Design Fiction is not a literary style, nor a purely dystopian visual style, despite its roots in Science Fiction and more specifically the important work of Near Future Laboratory Ambassador, His Eminence, Bruce Sterling, one of the founding fathers of the cyberpunk genre and aesthetic.
If you end up with a draft of a short story or a few paragraphs of a typical UX interaction scenario, or a storyboard, or a little film of someone swiping on a screen to show how your App idea would work — you have not done Design Fiction.
What you've done is write a short story, which can only possibly be read as a short story. You haven't created a designed artifact that is the result — an implication — of a set of decisions, current conditions and other inputs, and wrote something down about it.
What you should ideally produce is something a casual observer may mistake for a contemporary artefact, but which only reveals itself as a fiction on closer inspection. It should be very much "as if.." this thing really existed. It should feel real, normal, not some fantasy. Nor should it be construed as a representation of the future — like a short story, or an illustration of some kind of interaction. (My favorite example of an artifact based on a recent workshop? A pizza menu — from the near future. An actual menu that describes a future state of food tastes, ingredients, means of payment, etc.)
---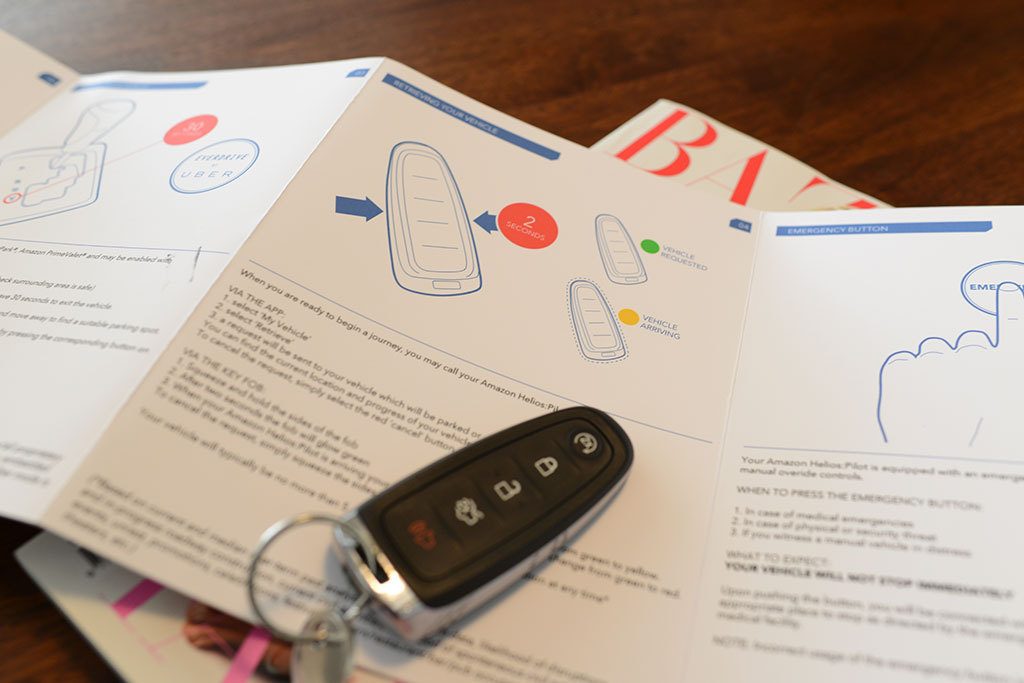 Note #3: Creating an artifact forces you to get into the details of your future world in a way that writing a story does not. When writing, it is easy to skip over uncomfortable details in favor of the "big picture". Design Fiction makes you sweat the details. For example, if you create a Quick Start Guide for a Self Driving Car there are myriad topics that would need to be addressed to describe how to activate, switch into Uber mode, upgrade firmware, etcetera.
— What should you do then if Design Fiction is more than writing stories?
You should be creating artifacts from that world and going through the work of actually making them — not writing about them.
If you're exploring a future of self-driving cars and the implications for urban policy, create a physical map for a city as might be given out to the local public, or tourists. What would be in the map and why? Have debates with stakeholders about the challenges that would be faced, the failures that might occur, the brand names of services, new kinds of signage, etcetera. Now you're doing Design Fiction.
---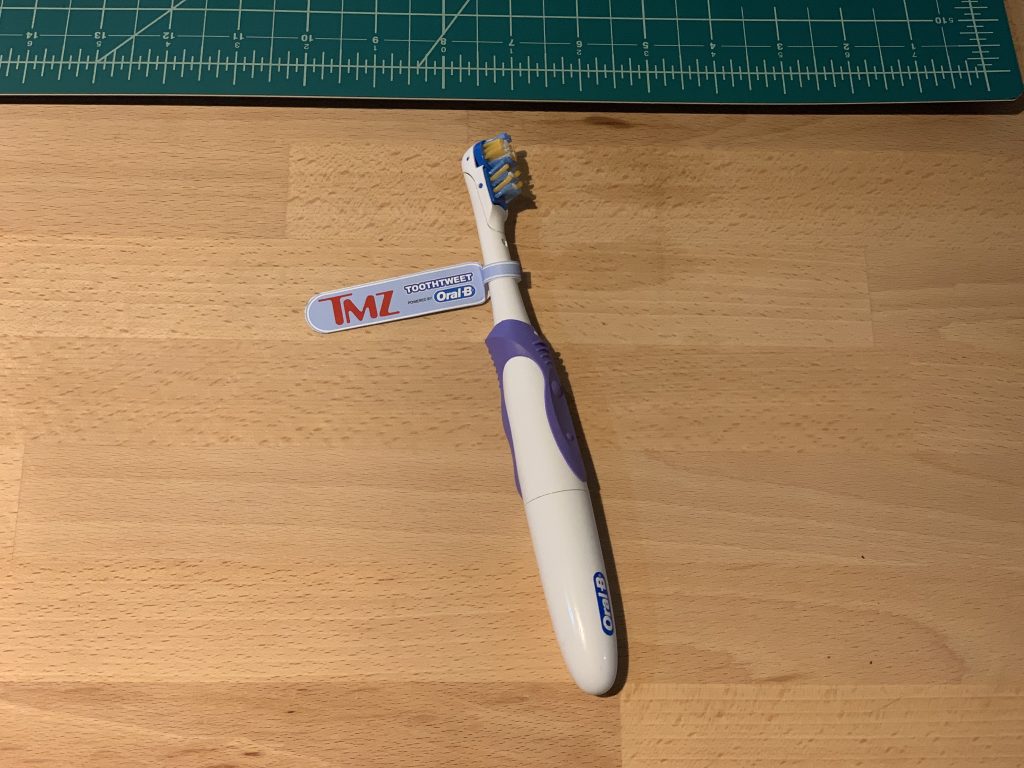 Note #4: Creating artifacts happens early.
Design Fiction is called Design Fiction because it adheres to the principle of making-things-with-which-to-think. If you do this at the end, you've missed the point of Design Fiction. You have missed the opportunity to discuss, discover with your team and stakeholders the implications of decision making.
---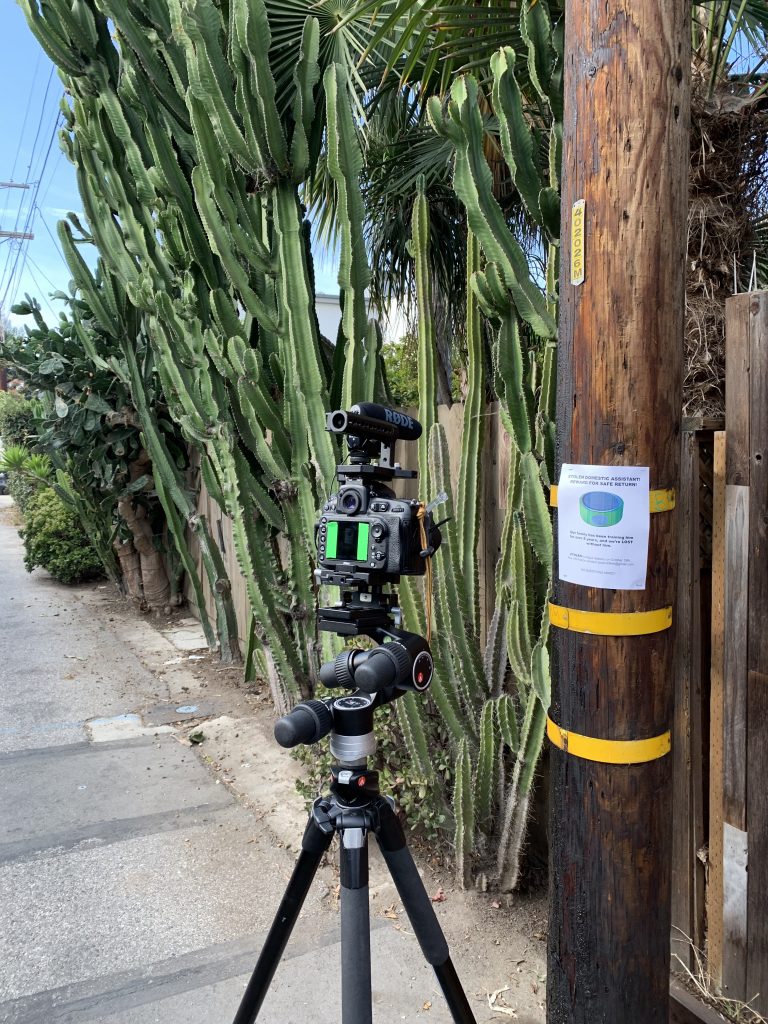 Note #5: Design Fiction does not bias towards "perfect" or preferred outcomes — not because we wouldn't like these, but because we're pragmatic.
We are skeptical optimists. We have been doing this long enough to know that such things are always mired in the intractably complicated ways in which earnestly naive ideas (particularly from Silicon Valley) are disconnected from the way they are received and reacted to in the real world.
Most design processes fail to indicate the risks and challenges of decision making today. They are all "Blue Team" exercises that can only imagine the perfect outcomes. The world does not work this way. Decisions today never lead to ideal outcomes. Design Fiction allows you to run through multiple perspectives, multiple outcomes (Good. Neutral. Bad. Ugly.) It's your "Red Team" exercise that goes along with the hopeful, optimistic outcome that explore a rich, wide, fulsome set of outcomes represented in tangible artifacts — Instagram Stories, YouTube Unboxing Videos, Customer Testimonial Videos (good ones, bad ones), a lower-thirds chyron crawl describing some epic fail of your idea as shown on Fox News, A Quick Start Guide that forces you to figure out how your "idea" would actually work so you can discover that even you can't (yet) describe how it would actually work. These truly tangible futures help decision makers assess not only their "ideal" outcomes (which we always hope for and, if you're honest, rarely get perfectly) but the neutral and completely failed outcomes. 
This is also one of the reasons why we have pioneered a perspective on the future that we call "The Future Mundane". There's too much richness to summarize here but you can hear Nick Foster talk about Future Mundane at dConstruct. Here is Nick's original essay on the Future Mundane.
---
3 Main "Take Aways": 
Design Fiction isn't a literary form. 
Design Fiction creates a range of possible future implications of decisions made today. 
If you want to do Design Fiction, you should come to the folks who pioneered it — the Near Future Laboratory.
---
This text was originally published in Seldom Dispatch #6 from the Near Future Laboratory. Be the first to hear the latest on our projects and on Design Fiction. Subscribe to our newsletter.