Some notes on what we did last month.
We are concerns for the many perspectives that present a misconstrued perspective on Design Fiction. We felt the need to add a few notes to rectify some of the most common confusion about Design Fiction. A must read: On Design Fiction: Close, But No Cigar.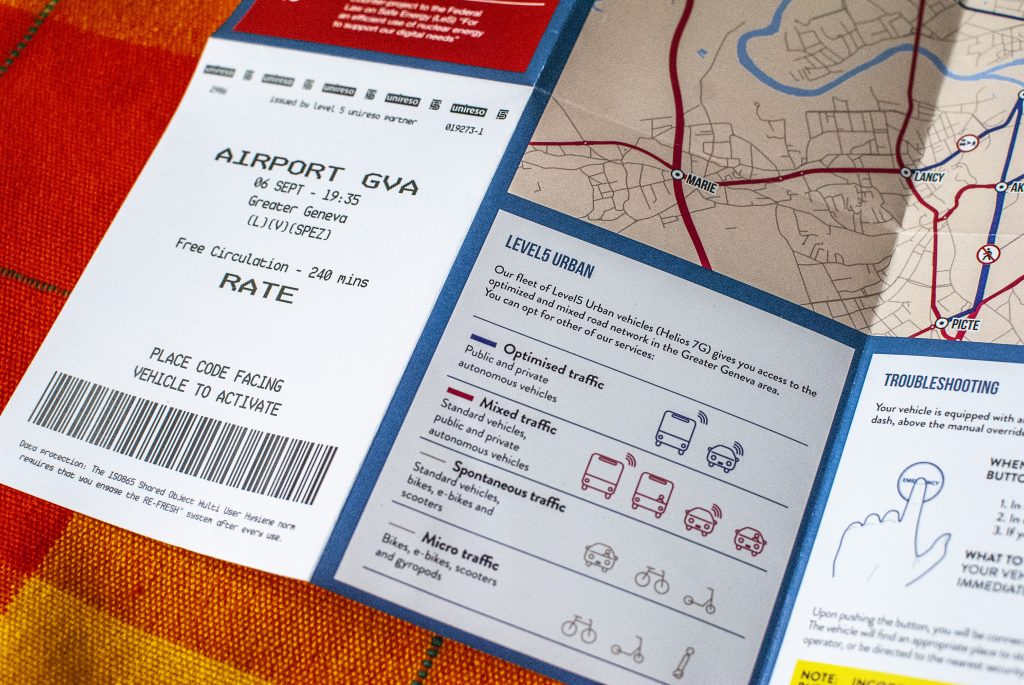 We made public A Design Fiction Map of Geneva for Autonomous Vehicles in collaboration with the Department of Mobility at the Canton of Geneva who commissioned us to investigate their "what if" scenarios around automated driving.
Along with brilliant practitioners, we are working hard on the content, speculative artefacts and visitors experiences of the Museum of the Future. The building is known as one of the most challenging construction projects ever attempted.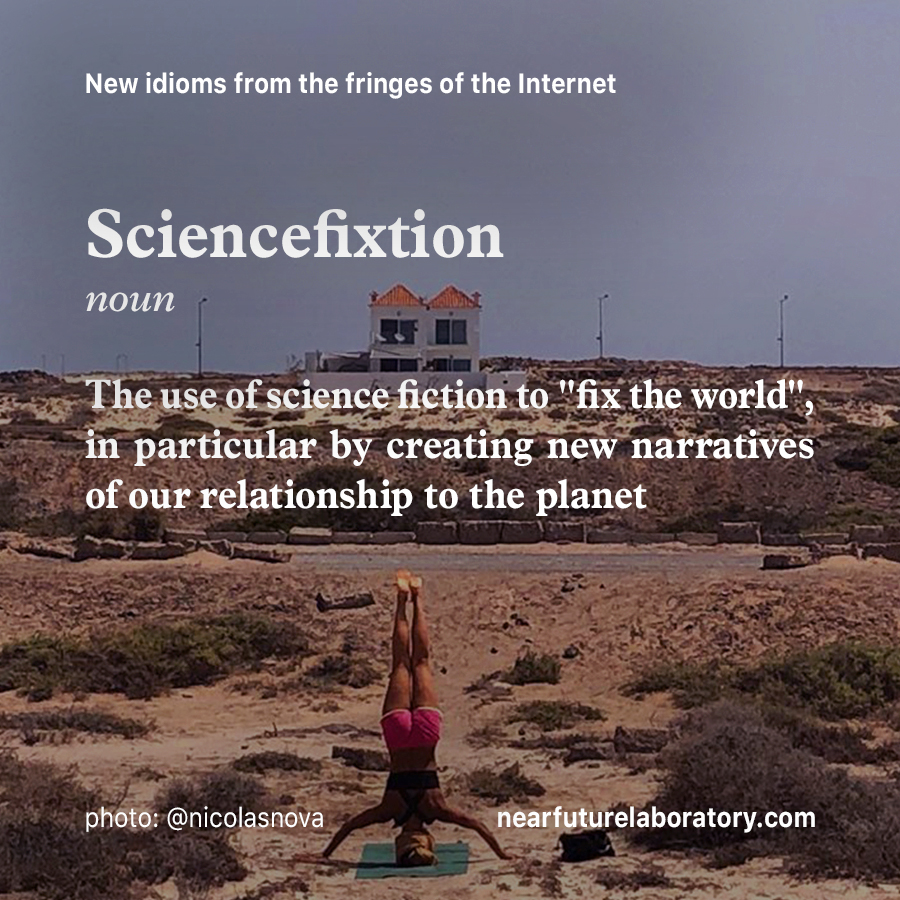 We are running a little background experiment to turn our "new idioms" observations into digestible and inspiring images that anybody can flipped through when chatting or working on projects. Follow #newidiomsfromthefringes on Instagram.
Nicolas was part of a panel about future imaginaries in Nantes during the Scopitone festival. Organized by Bastien Kerspern (Design Friction), Nicolas shared a presentation describing how we produce design fiction at the Laboratory, and discussed the implications of futures research with Mawena Yehouessi and Irini Papadimitriou (Future Everything).
After Helsinki in 2014, Taipei in 2016 and Mexico last year, Lille (north of France) is going to be the World Design Capital. Nicolas has been asked to be part of the curatorial committee of a big exhibit about design and fictions that will happen around April. More about that soon.
This French magazine interviewed us about design fictions.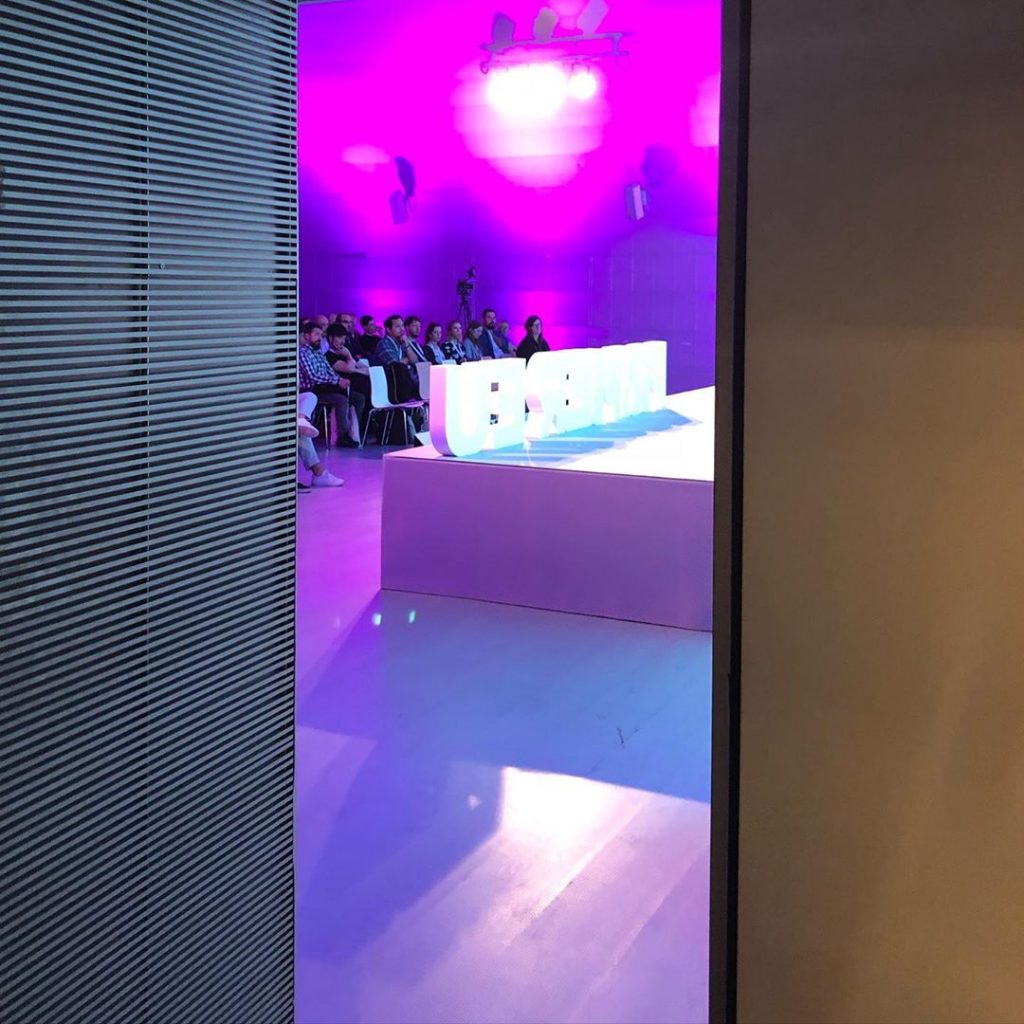 Fabien was part of a panel discussion at PrimerEU in Madrid and reported back from the conference. Like last year in Helsinki, it is the contributions of the younger designers on stage and in the audience with fresh approaches that really make Primer Europe unique and original. We also enjoyed how Jorge Camacho, who recently opened Diagonal Studio, explained in practical detailed his most recent "ethnographic futures" project. Jimmy Loizeau proved again how much of of good man he is with a long "personal" talk about his previous projects with James Auger and more recent work with refugee communities.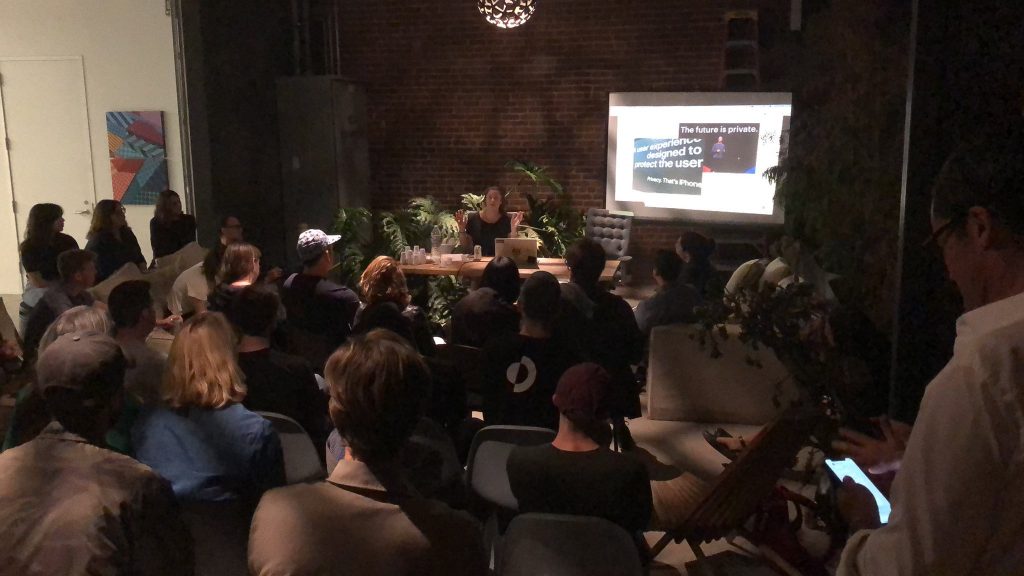 Great turn out at this month's Speculative Futures LA Meetup with fantastic hands-on presentations. The community has a new network endpoint. Sign up here http://eepurl.com/gDYrcP 
Nick spoke at the Emerging Practices Conference in Shanghai about the impact of Machine Intelligence on Culture. He also ran an introduction to Design Fiction session and teamed up with local Creative Associate Simone Rebaudengo to perform some cultural voyeurism through the city.
---
Be the first to hear from our cultural voyeurs and time-traveling anthropologists who regularly report on the signals and artifacts they bring back from the future. Subscribe to our newsletter.